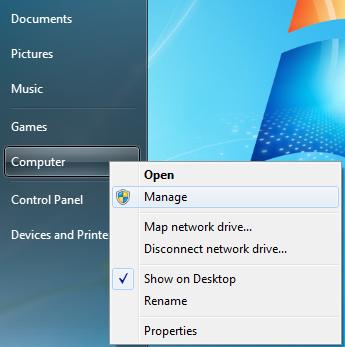 Protokol wake-on-LAN (WOL) telah lama digunakan dalam pengaturan IT untuk mengelola komputer dari jarak jauh. Dengan wake-on-LAN yang diaktifkan, komputer dapat dihidupkan dengan mengirimkannya paket ajaib dari perangkat lain di jaringan.
Ada beberapa yang dapat digunakan untuk ini: Pertama, wake-on-LAN hanya dapat dilakukan dengan koneksi kabel Ethernet. Ada yang namanya "Bangun di LAN nirkabel" (WoWLAN) tetapi jauh lebih rumit, dan tergantung pada perangkat keras Anda, mungkin tidak mungkin. Kedua, wake-on-LAN biasanya hanya bekerja di area jaringan lokal Anda. Ada beberapa cara untuk mengonfigurasi wake-on-LAN agar dapat dilakukan melalui paket ajaib yang dikirim dari luar jaringan rumah Anda melalui Internet, tetapi ada juga yang membutuhkan keamanan tambahan.
Mengaktifkan Wake On Lan di Windows 7
Klik kanan di My Computer lalu Manage
Bisa juga melalui Control Panel –> Device Manager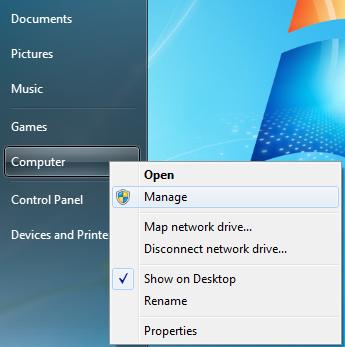 Klik kanan pada Ethernet yang terhubung lalu pilih Properties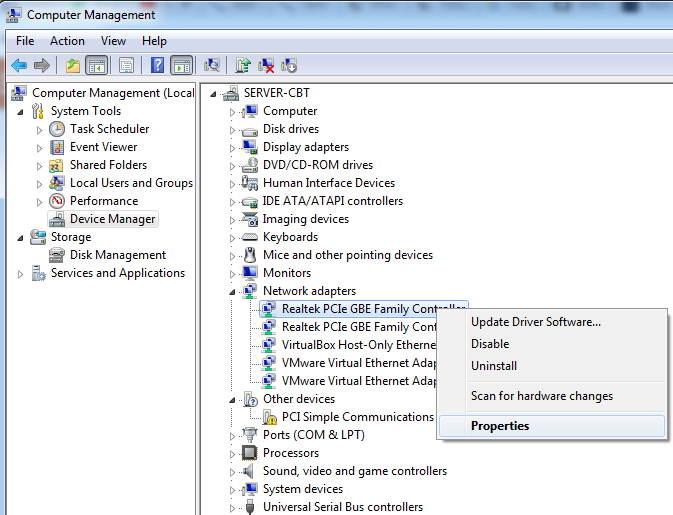 Pilih Tab Power Management lalu aktifkan "Allow this device to Wake the computer"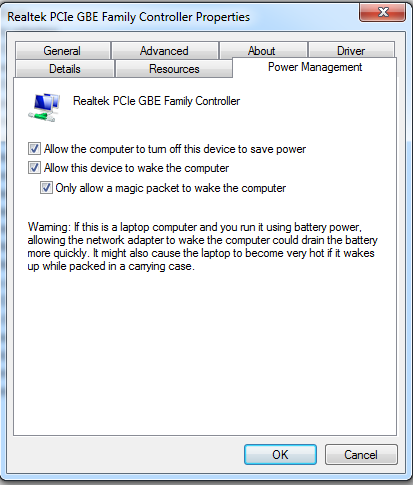 Mengaktifkan Wake On Lan di Bios
Untuk mengaktifkan Wake On Lan di Bios pilih menu Advanced –> Onboard Devices Configuration.
Di bagian LAN Option ROM ubah menjadi Enabled